La Laudato Si' ci insegna che "così come la vita e il mondo sono dinamici, la cura del mondo dev'essere flessibile e dinamica". (LS 144) Gli eventi qui di seguito, tutti offerti da una comunità diversificata di partner, forniscono informazioni aggiornate sulle tematiche della Laudato Si riferite alle regioni di tutto il mondo.
Ti invitiamo a entrare a far parte della comunità partecipando agli eventi che trovi qui di seguito. Questi webinar, incontri e discussioni offriranno informazioni su nuovi sviluppi, indicazioni pratiche da parte di esperti di spicco e opportunità per pregare e riflettere sul tuo viaggio con la Laudato Si'.
---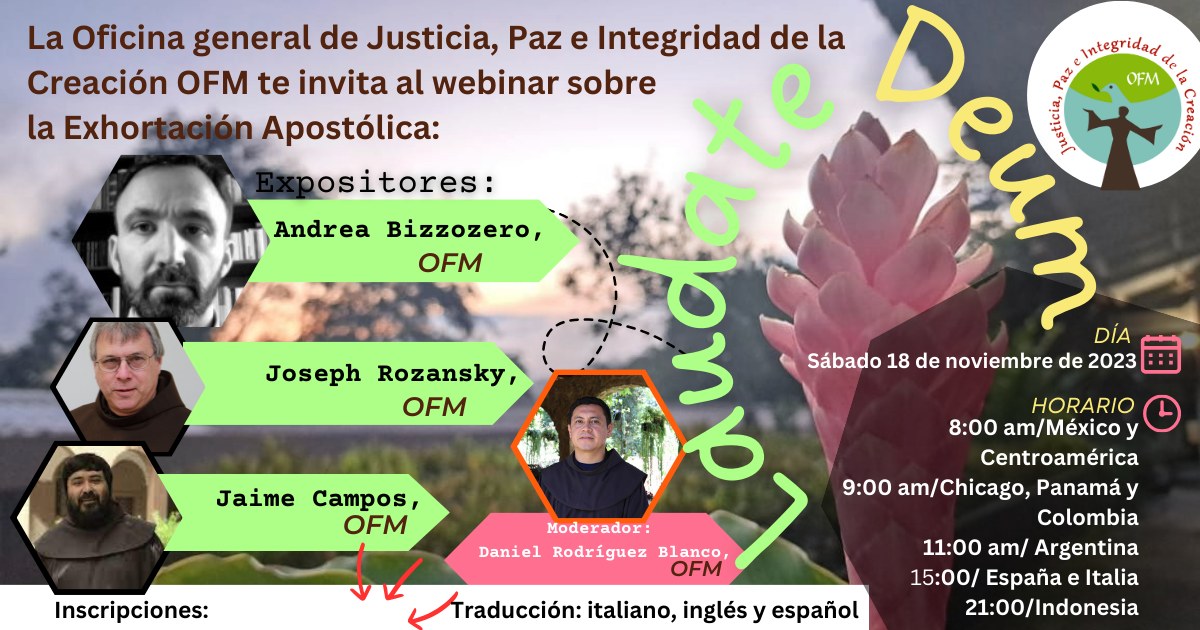 Webinar sobre la Exhortación Apostólica Laudate Deum
Oficina general de Justicia, Paz e Integridad de la Creación de la Orden de Hermanos Menores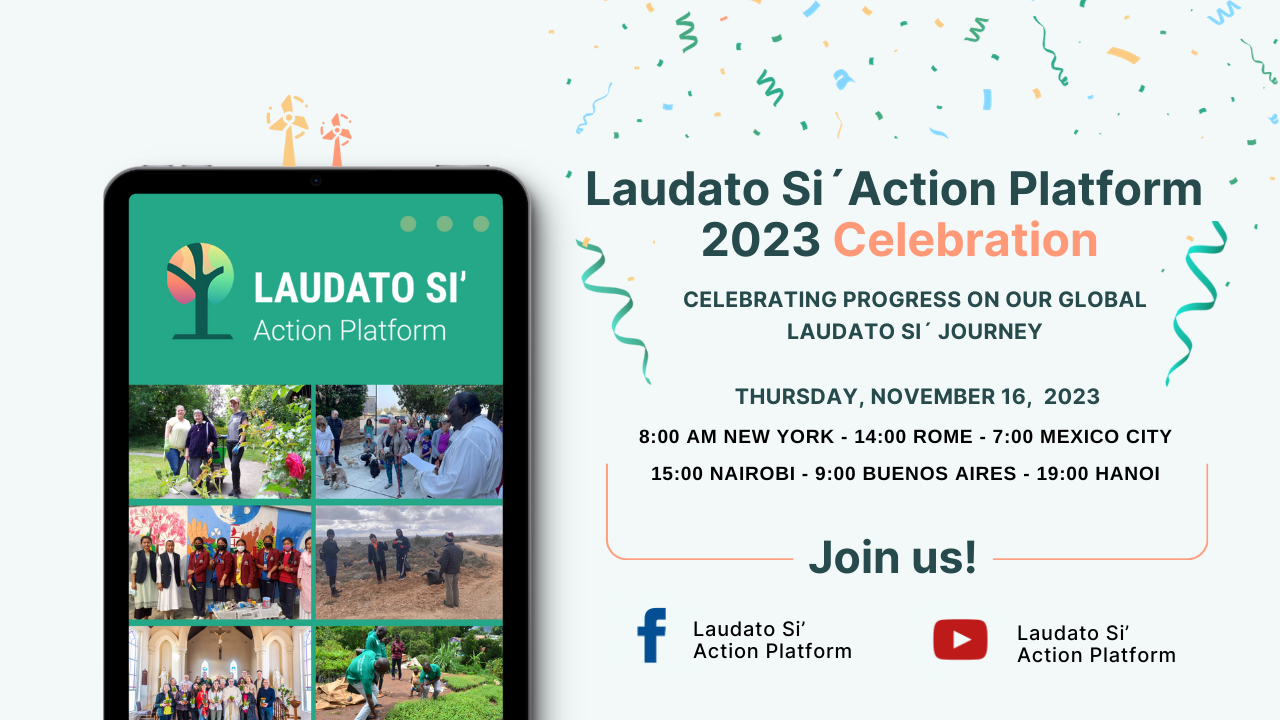 Laudato Si´ Action Platform 2023 Celebration
Laudato Si' Action Platform Team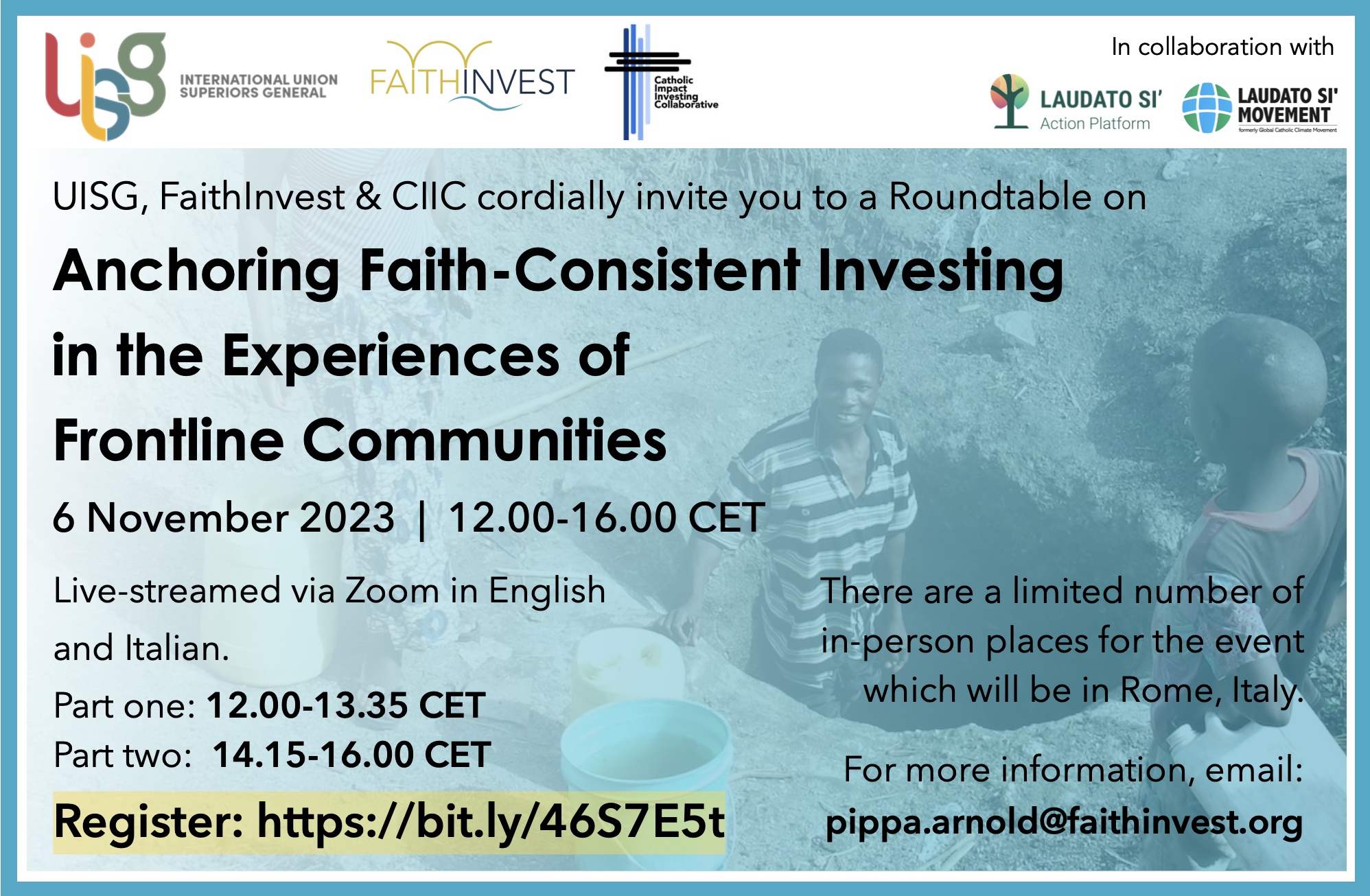 Anchoring Faith-Consistent Investing in the Experiences of Frontline Communities
International Union of Superiors General (UISG), FaithInvest, the Catholic Impact Investing Collaborative (CIIC).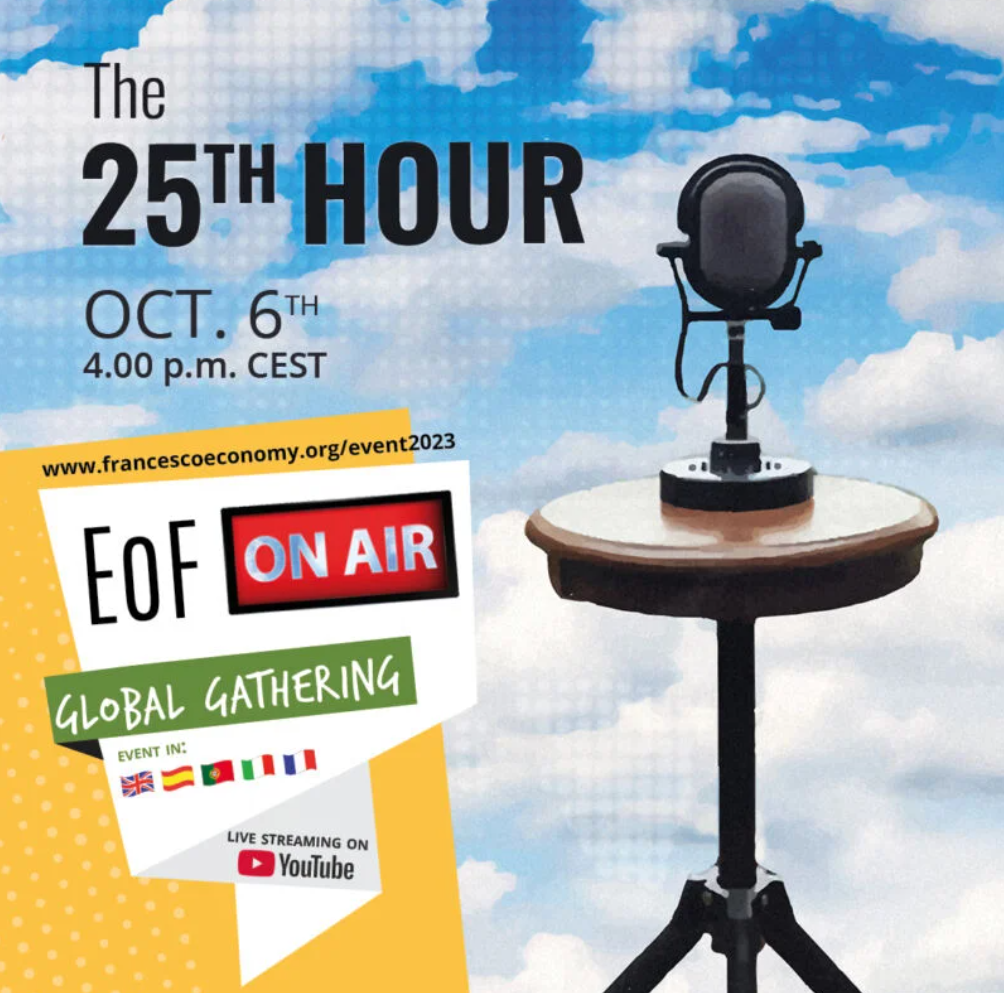 The 25th Hour: IV EoF (((ON AIR))) Global Event – Live from Assisi
Economy of Francesco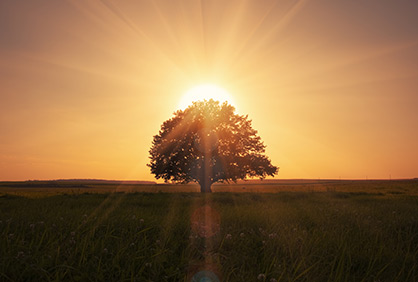 Webinar: "Ecological Spirituality: How are peace and integral ecology interrelated?"
Laudato Si´Action Platform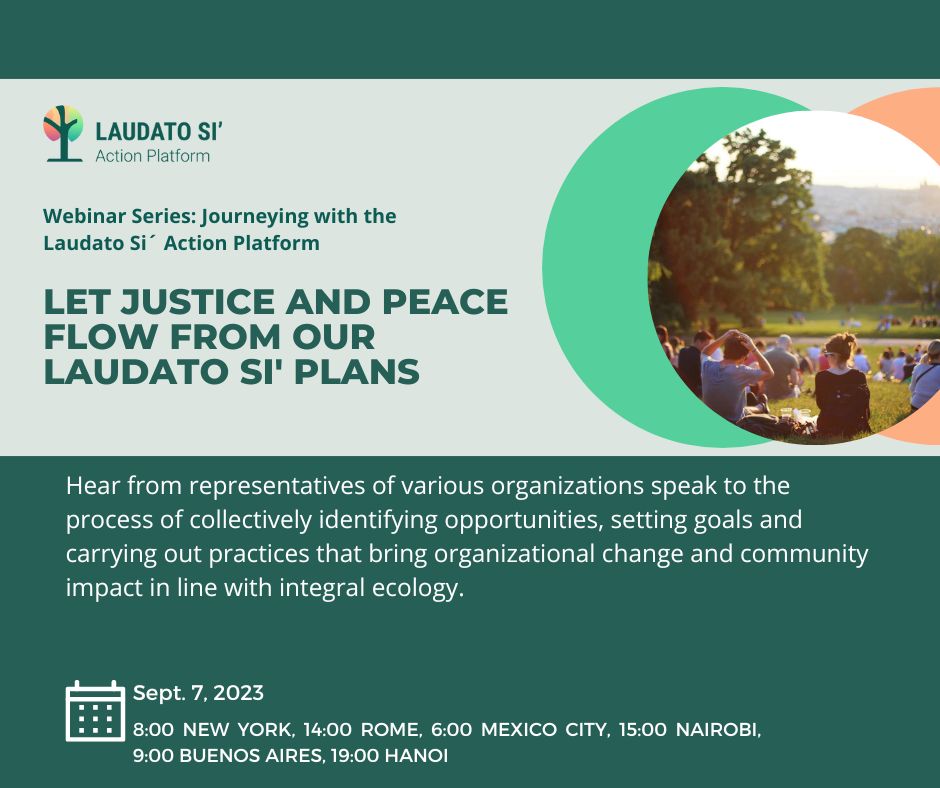 Let Justice and Peace Flow From Our Laudato Si' Plans
Laudato Si´Action Platform.